Shopping Cart
Your Cart is Empty
There was an error with PayPal
Click here to try again
Thank you for your business!
You should be receiving an order confirmation from Paypal shortly.
Exit Shopping Cart
| | |
| --- | --- |
| Posted on April 9, 2017 at 12:55 AM | |
Hi Everyone,
Right now I'm doing a lot of work. I have a dozen outlines for books, but one is in writing mode and that is Book 3 in the Arnhem Knights of New York series. I would have loved to say it's finished, but it's not. The history in it is immense! So is the romance! Getting used to another time and another country is quite the experience.
I'm setting up my conferences. So far I have Confluence in Pittsburgh in August and Fall in Love with New England Romance Readers/Author Conference in October. Confluence is a science fiction and fantasy conference. Fall in Love with New England is the cozy and happy readers/authors conference with great panels, time to hang out with authors, make new friends, great booksigning, and fun events. If you love romance and want to hang out with us, be sure to register before it fills up.

Here are their links:
Confluence 2017: http://parsec-sff.org/confluence/

Fall in Love with New England: http://fallinlovewithnewengland.com/
I am trying to eliminate unnecessary sugar from my diet. It's hard. Have you read labels? In the US, we put sugar or corn syrup into almost everything. So i'm trying to eat fresher and have no desserts. (I will make an exception for the Fall in Love conference for a desert.)
Right now I'm setting up Easter baskets for my grandchildren.

How is everyone else?
-Susan

| | |
| --- | --- |
| Posted on March 2, 2013 at 1:00 AM | |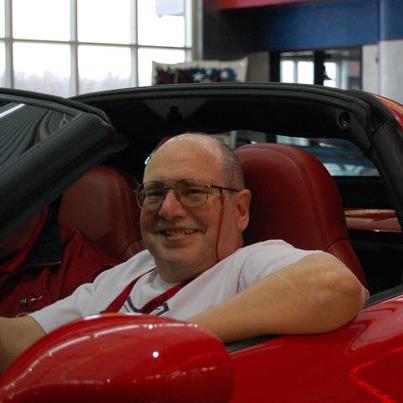 There's Wombat in his red corvette. It's a borrowed picture from one of his friends on Facebook. I've been looking for my photo of him from the Worldcon (World Science Fiction Convention) several years back in Glasgow, Scotland. It's hard to find the definitive Wombat photo. If you don't know me on Facebook, then you don't know that jan (he preferred the lowercase) died on Tuesday. Today would have been his birthday!

Happy Birthday, Wombat!

Ever have a feeling that you should do something? I don't usually check my personal email during the day. This feeling came over me and I went on my iphone and saw a notice from the science fiction organization up in Albany, NY. The subject line said, "jan finder RIP". I didn't want to open it but had to. This took me back to when I found out that my editor Marion Zimmer Bradley had died--the subject line of an email. I sat down and then began a day of inner silence and sadness and later a lot of crying.

Wombat had been one of the first people I met at a con. He kissed my hand and said, "You must be 'Ladyknight'." My fantasy novella 'Ladyknight' had cpme out that year in the anthology Spells of Wonder edited by Marion. He introduced me to people and there began years of adventures, meetings at cons, phone calls and emails.

Seeing him at cons was always a highlight whether it was a chat in the dealer's room or going to a meal or just hanging out. At one con, he asked me to come outside to see his new car--the red corvette. One day we were talking on the phone. He was saying that he'd been ill and wondered if I would mind driving with him to Arisia (convention) in Boston. I drove three hours to his house and then we traveled three more to Boston. He was concerned that if he became ill, he would not have been able to drive back. I didn't end up driving the corvette, but it made me feel better that he knew that I would if necessary.

Wombat would encourage me when I was low, and most authors may not admit there are low times in the wild world of writing and publishing. He called me up one time because he was going to be an extra in a movie and had gotten permission from the director for me to be on the set. It was an independent film called "Scenes in the Mind" and was about the Holocaust. He stayed over at my house and got along great with my husband; the both of them clearly being hobbits. He left the next day after his part of the film was done. I wrote about the experience of being on set on my other blog--The Writing House http://thewritinghouse.blogspot.com/2006/03/scenes-in-mind-movie-in-making.html    Look closely at the last photo and you'll see jan.

Wombat was an editor, a writer, a masquerade judge, and honored Fan at many conventions. He was a Tolkien devotee and chaired the Middle Earth Con. He did a special Middle Earth Tour of New Zealand. He was immensely talented and enjoyed and did so many things. Wombat was also a world famous flirt, gave talks on the art of flirting (which is not hitting on someone) and even came here and humorously shared his expertise and experiences with Nights of Passion http://nightsofpassion.wordpress.com/2009/04/12/surprise-the-art-of-flirting-with-world-famous-flirt-jan-howard-finder/

At another convention, he took me aside and told me he met a wonderful woman. That was his dear Lin. I'm sending love and hugs her way.

There's a billion things I could say about jan but it wouldn't be enough. So I'm saying this.

Dear Wombat,
Thank you for everything, the fun and the friendship. On Wednesday night I watched the Return of the King, and as Frodo went on the elven ship to go West, I imagined that you did too. I always cry at the ending, but on Wednesday night I cried for another reason. You were gone from the world of men. Someday it will be my time. I know there are still some elves left in the world, so there's bound to be another elven ship.

Next time I see you there will be "white shores and beyond them a far green country under a swift sunrise."

Until then...

May the star shine brightly on the traveling hobbit!
Sue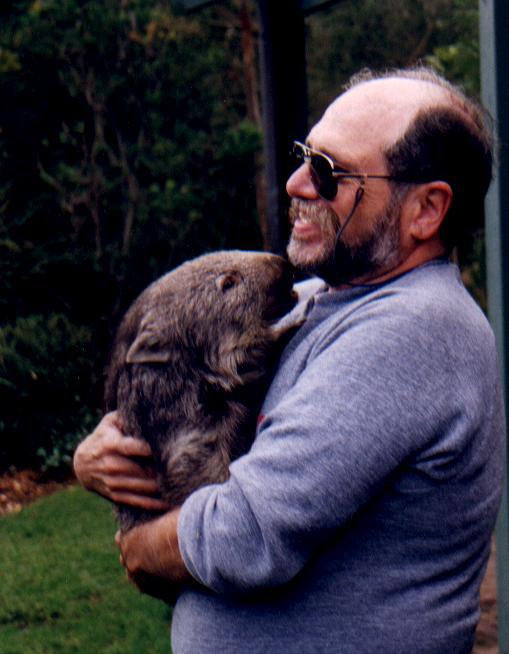 Susan
Susan Hanniford Crowley
http://www.susanhannifordcrowley.com

P.S. Friends of Jan, please, add your remembrances too.
| | |
| --- | --- |
| Posted on February 5, 2013 at 8:10 PM | |
2013 had brought all sorts of things.  I'm working on the 2nd edits of my novel about Vampire David Hilliard's father, Max.  I'm real excited to be working on this with Soul Mate Publishing.  As soon as I know, I will be announcing the launch of that new book and the beginning of a new series.

My other publisher Tease Publishing is closing its doors.  Already the links to all their books are gone.  I am sorry that for a while my already published work will not be available.  I will be working to get that out again. 

Change happens and we hope to grow and become better. Hugs, everyone.  Keep the good thoughts!

-Susan
| | |
| --- | --- |
| Posted on January 28, 2013 at 8:20 PM | |
Hi,
I'm back from Arisia in Boston and became seriously ill.  With two weeks out from the conference and my world having grown silent, an eye, nose, and throat doctor is now the case.  I see him again on Monday and I'm hoping with the new prescription to have made some progress. 

Fortunately for me, before I left for Boston I emailed in the edits to my editor.  So very glad I did that.  Because edits need a clear head.

Valentine's Day is the birthday of Nights of Passion blog http://nightsofpassion.wordpress.com, and a little bird told me that one of our new authors on staff will be doing a special giveaway, so you won't want to miss that. 

I've leapt into another book while my editor is working.  It's good to keep rolling albeit slowly as I'm under the weather.  But I'll get better and then there will be another powerful romance book!  YAY!
--Susan
| | |
| --- | --- |
| Posted on January 19, 2012 at 7:00 PM | |
If you've visited Nights of Passion blog recently, you already know that I've been plagued with a serious bout of block.  The overwhelming stresses and various crises in the family put writing far from me.  I had to surrender and had started to write again albeit a little at a time.

I love my RWA chapter (CTRWA), because they never fail to inspire me.  They had Hillary Rettig as a guest speaker talking about "Overcoming Procrastination, Perfectionism, and Writer's Block."  I found her tremendously helpful. 

One of the things Iearned had to do with resources and gathering the best ones you can.  I went home and realized that I had all my project in too many places.  I put everything on one computer and then backed up on Dropbox and also a portable hard drive.  And a flash drive.  Okay, I'm obessive.  But the great thing about Dropbox is that it will synch all your computers and/or devices.  

Also while Hillary was talking I realized I was stuck on the idea of working on one project at a time until it was finished.  Somewhere during the workshop, it became okay to work on one project until I got as much out as I could and then switch to another project.  So I will be switching between projects now.  I feel inner peace and not as much pressure as I did before.

To find Hillary Rettig:  http://hillaryrettig.com/

I recently was reading the ProfHacker and he talked about a website called 750words.com.  The premise behind the site is to create a private place to increase writing.  I went to http://www.750words.com  and have started the grand experiment to write more and consistently.

I'll let you know how that turns out.

As for the walking experiment, I found out I really don't care for walking.  But my hand has recovered and I have my doc's permission to return to the dojo and punch the daylights out of the bags.  <evil smile>
I am also starting to eat salads and Greek yogurt.  Things can only look up.  YAY!!!

How are you doing?
--Susan
| | |
| --- | --- |
| Posted on December 21, 2011 at 10:40 PM | |
This has been a busy time for me.  I injured myself and have been healing and going through physical therapy.  I miss the dojo, and yes, my injury has impacted my writing speed.  Unfortunately, I will not be recovered by Arisia 2012, so I won't be able to go.  I love Arisia, so that makes me sad but I'm determined to be there in 2013.

I have numerous projects in the works.  Some more vampire tales. Some new concepts even for me.

All my books are now up on Kindle.  Be sure to type in Susan Hanniford Crowley!  YAY!

Coming up:  I'll be on the 12 Days of Christmas (Dec. 26-Jan. 6) on Nights of Passion.  I don't know which day I'll be on yet, but it will be 12 days of visiting authors and giveaways.

I am also co-founding Nights of Passion-YA with romance writer Gerri Brousseau.  It will be only on Saturdays and based on YA literature with a special preference for romance.
I hoping for some lovely surprises next year.
May you enjoy a happy and safe holiday. Wishing you all the best.
--Susan
| | |
| --- | --- |
| Posted on November 16, 2011 at 10:00 PM | |
Sometimes I just think I'm crazy.  I'm completely busy and I'm going to the midnight show of Breaking Dawn, Part 1.  This is a planned thing with daughters and friends.  I'm working during the day.  I should plan a nap.  Oh, my, I'm already tired. 

Then the next day, I have to prepare my stuff for the booksigning from 4-5 pm on Saturday, Nov. 19th at the Holiday Inn in North Haven, CT.  If you're in the area, be sure to come and say, "Hi."  I'd love to see you.  I will have with me THE STORMY LOVE LIFE OF LAURA CORDELAIS (vampire/supernatural romance), POSEIDON'S CATCH (mythology romance) and MRS. BRIGHT'S TEA ROOM (steampunk romance).

Before that I'll be at Laurie Schnebly Campbell's workshop on The Psychology of Creating Characters at the Holiday Inn in North Haven from 8:30 to 4.  If you're interested in this too, go to http://toniandrews.com/LaurieCampbell_000.htm

And I'm writing.  Some new stuff--new territory for me.  Expanding an old world of vampires with new characters and mayhem and love.  I'm doing so much. 

Being tired is good is your having a great time.

--Susan

| | |
| --- | --- |
| Posted on September 25, 2011 at 12:35 AM | |
Goals first:  Progress on dieting--awful.  I'm opting for moderation in everything.  Editing--great.  I almost finished with the entire book, but almost only counts in horseshoes, binikis, and hand grenade throwing, so it's back to work for me.

Coming up, an interview with me will be in the October issue of Dark Resurrected Magazine.  As soon as that link is available, I'll put it here and on the home page.  I will be starting a contest on this website starting October 1st, so stay tuned here.

From Oct. 24-31, Nights of Passion Blog (link in the horizontal menu) will be hopping with our Halloween Bash.  We'll have giveaways/contests, games, receipes, stories, and assorted mischief and fun.   Every day there will be two authors posting. 

I love autumn.  The trees are changing colors.

--Susan

| | |
| --- | --- |
| Posted on September 11, 2011 at 8:40 PM | |
I've learned a few things this week.  One is that if you're on a writing deadline, starting a diet probably won't work.  One big thing at a time is enough right now.  Dieting is a big thing, and turning in a book on deadline is also a big thing. 

Sleep is important to writing well. From my reserach, sleeping 7-8 hours a day is also important to losing weight.  Apparently if you don't get enough sleep, you're body thinks you need more food and your appetite increases.  
Sleeping the full eight is tough for me.  I become alive in a huge way writing-wise at night.  Oh well.  I'm working on it.  Back to editiing.
- Susan

| | |
| --- | --- |
| Posted on September 3, 2011 at 4:40 PM | |
After the hurricane, there was a lot to do.  Now I'm back to focusing on my goals.  For the weight, I've resumed kickboxing and am eliminating bread, pasta, rice, and potatoes from my diet.  We'll see how I do.

For my writing, I'm back to doing the edits on my book.  I'm pushing now since I have people waiting for it.  Yes, there are vampires and rare supernaturals.

I also have two different books that will also start series and two novellas.  One started in Philadelphia and I handwrote it by booklight during the storm.  It's a third done, but I know the entire story.

One of my favorite holidays is coming up--Halloween.  So we'll be having great writers and contests all week long.  That requires setup and I'm in the process.

Yes, I'm completely back.  --Susan

/